Thousand Cankers Disease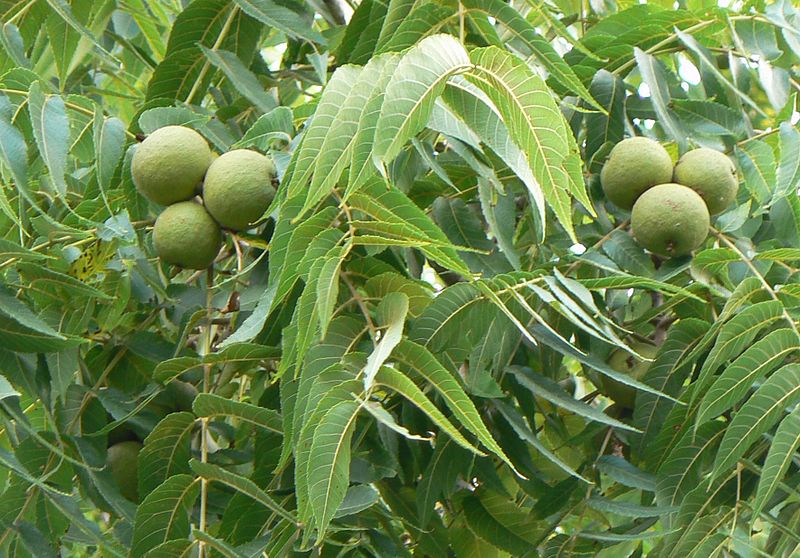 According to Ohioline Ohio State University Extension, Thousand Cankers Disease "is an emerging disease causing widespread mortality of walnut trees in the western United States." According to ThousandCankers.com, is primarily affects black walnut trees and is created by "the combined activity of a fungus (Geosmithia morbida) and the walnut twig beetle (Pityophthorus juglandis)." According to the USDA, symptoms include withering leaves and branch cankers.
The University of California Agriculture and Natural Resources Statewide Integrated Pest Management Program recommends that "trees with less than 50% live crown" and "infested woodpiles and prunings during the winter months" should be removed. It is recommended that infested materials be burned.
Prevention, according to the UC IPM, can include preventing tree stress through "proper irrigation and fertilization," and "sanitation of infested materials."
Thousand Cankers Disease can cause the death of black walnut trees, but according to Ohioline, was only found in Butler County, Ohio, in a baited trap in 2012. According to OSU's Buckeye Yard and Garden Online, "Thankfully, TCD has not followed the devastating trajectory we originally feared."