The environmental impacts of golf courses in Northeast Ohio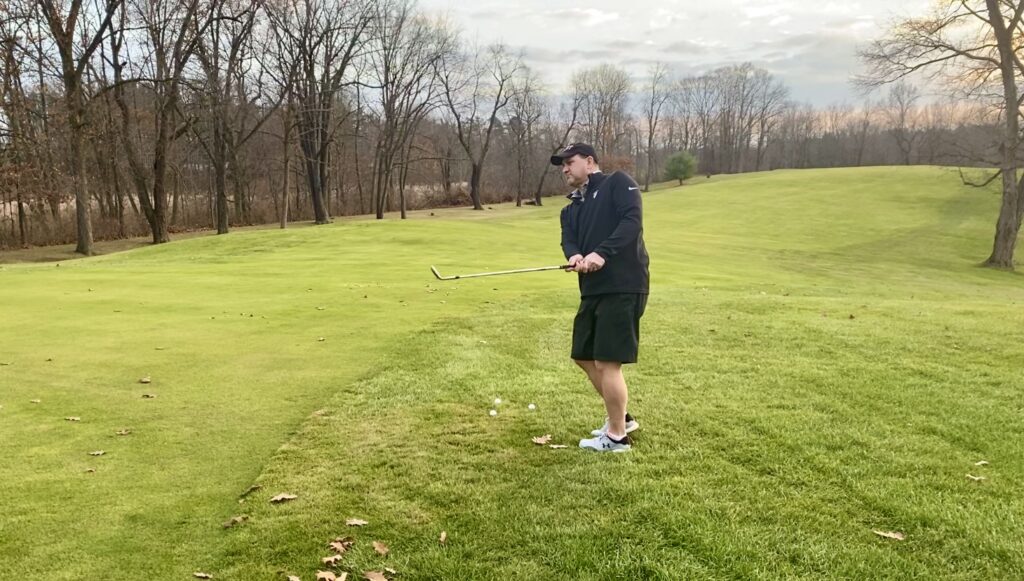 Northeast Ohio is home to hundreds of golf courses. There are 21 in Portage County and 29 in Summit County. There are 31 in Cuyahoga County, 23 in Stark County, and 30 in Lorain County alone.
No golf course is the same. Every course management team has a different way of treating the land it rests on because every chunk of land is different.
According to Dr. Dominic Petrella, Ph.D. recipient in Horticulture and Crop Science, some golf courses are put on land that is not fit for agriculture. Sometimes the land is too hilly and would not be a prosperous home to field crops.
"When you look at golf courses that might be put into non-agricultural, say forested areas, those golf courses actually, for the most part, help preserve that forested area, rather than clear-cutting it specifically for housing or shopping development," Dr. Petrella said.
The Mill Creek Metro Golf Course in Boardman is one example of land that has been used to preserve natural areas.
"That's a 36 hole golf course, it's actually been shaped into a forested area within the Metro park system," Dr. Petrella said. "If that wasn't there, then I would imagine they have cleared it for housing and shopping development. You could look at that golf course and that nearby area preserving the actual forested sites."
Water and golf courses
Because every golf course is different, their sourcing of water is different.
According to Ed Nangle, Ph.D. recipient in Horticulture and Crop Science and Bachelor of Science in Turfgrass Science and Golf Course Management, most municipal golf courses in Northeast Ohio use their own surface water sources.
"They do a lot of water connection. They may have a well that's not tied to city water," Dr. Nangle said.
Dr. Petrella agrees. "I'd say on the rare side in Northeast Ohio for a golf course to actually use city water sources."
Newer golf courses have turned to use greywater, water containing oils and salts, on their courses. Golf courses have the ability to naturally filter this water.
"If you have a stream running through the golf course, generally, the water is going to be of higher quality leaving the sites," Nangle said.
While golf courses can positively affect the environment surrounding them, they can also have negative impacts.
"As any land use can have an effect on water quality or water resources, golf courses can have both positive and/or negative impacts," Anthony Chenault, Media Coordinator for the Ohio Environmental Protection Agency said.
Streams can be physically degraded and fertilizer can cause algal problems. Algal blooms can be harmful to both humans and other species living in the environment. Algal blooms can add toxins to drinking water which can make individuals sick. In turn they can kill "can kill fish, mammals and birds."
Looking ahead
As the general public becomes more concerned with the state of the environment, environmentally-friendly practices continue to be encouraged across the entire country so that the negative impacts can be minimized.
In 2020 the Golf Course Superintendents Association of America released documents for every 50 US States that help promote best practices for courses.
"Every golf course should have a plan to monitor the state of the environment and the effects the golf course may be having on the environment," the Best Management Practices for Ohio Golf Courses states.
The ​​Vineyard Golf Club in Edgartown, Massachusetts is the first golf course in the United States to turn entirely organic. This golf club does not apply synthetic pesticides and uses more sustainable water sources, practices that Nangle expects more courses in Ohio to soon partake in.
"The industry as a whole is acutely aware of the need to be cautious with the resources that they're using," he said.