Red Swamp Crayfish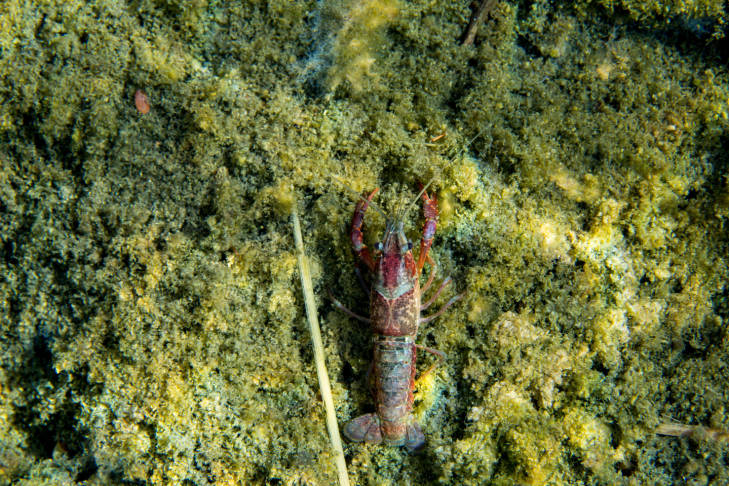 According to the Ohio Department of Natural Resource's Ohio Field Guide to Aquatic Invasive Species, the Red Swamp Crayfish is a large, dark-red crayfish. Raised spots cover the crayfish.
According to the Great Lakes Aquatic Nonindigenous Species Information System, proposed control methods include trapping, netting and electrofishing, barriers, chemical controls and the use of other aquatic species as biological controls.
Sterilization may reduce the population of Red Swamp Crayfish, according to the GLANSIS.
According to the GLANSIS, the Red Swamp Crayfish is established in Lake Erie's coastal waters. The ODNR Field Guide says that Red Swamp Crayfish compete with native crayfish for resources, can carry a disease known as "crayfish fungus plague" and can damage water systems with its burrowing.