Feral Swine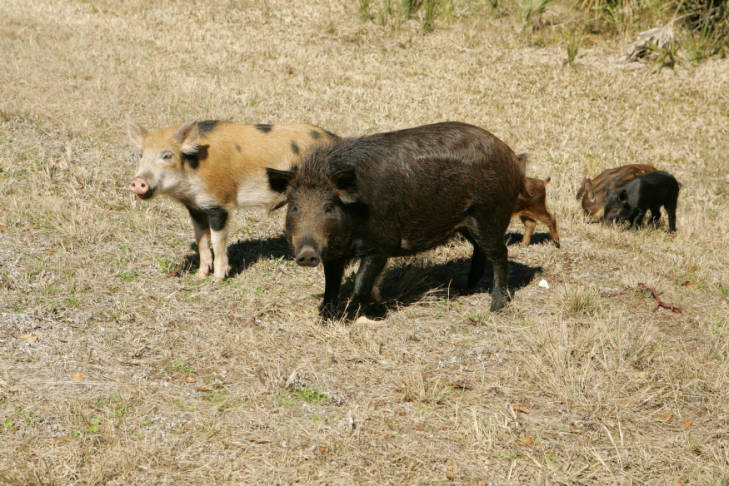 According to the Ohio Department of Natural Resources, feral swine "are a combination of Eurasian wild boar and escaped or neglected domestic swine." Adults in Ohio can range from 125 to 200 pounds, but can be larger.
The ODNR works with "wildlife managers, agricultural producers and hunters" to eradicate small populations. Hunters are encouraged to remove swine, and it is always open season on feral swine.
Wildlife Services, the ODNR reports, "began collecting samples from trapped and hunter-harvested feral swine in Ohio" in 2009, and "A wildlife disease biologist with Wildlife Services works with private and public landowners experiencing damage to agricultural and natural resources to collect blood and fecal samples from feral swine."
According to the ODNR, feral swine can carry disease, damage crops, water quality and soil integrity, cause erosion and compete with native species. They also prey upon native species.