Curly-leaf Pondweed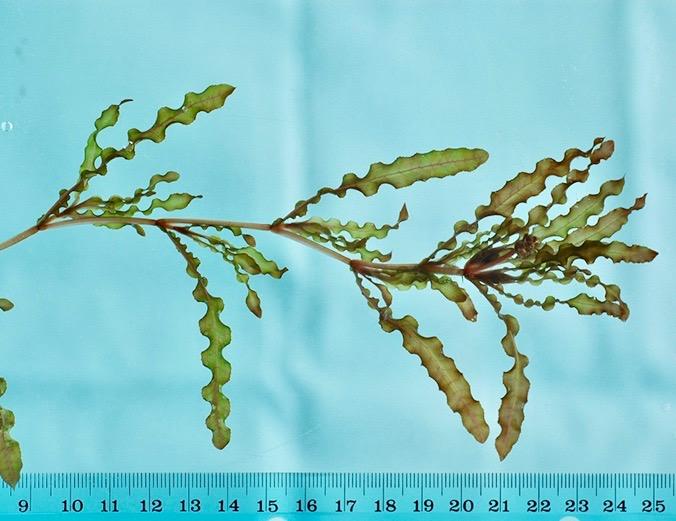 According to the Ohio Department of Natural Resource's Ohio Field Guide to Aquatic Invasive Species, Curly-leaf Pondweed has leaves that are submerged. Coloration is described as "olive-green to reddish-brown leaves have rounded tips, narrowing towards the base." Flowers are small, and fruits have "cone-shaped" beaks with a bumpy ridge.
Some methods of controlling this plant, according to the Texas A&M AgriLife Extension, include: Physical removal, creation of an algal bloom, the use of dyes, the use of grass carp, and the use of herbicides.
Cleaning "all vegetation off boats and equipment before leaving water access" is a preventative measure recommended by the Global Invasive Species Database.
The ODNR Field Guide reminds us that this plant can spread through only fragments. It grows under ice, and can create "dense surface mats that can impede recreational activities such as boating, swimming, and fishing." It can also cause algae blooms.