Asian Carp- Silver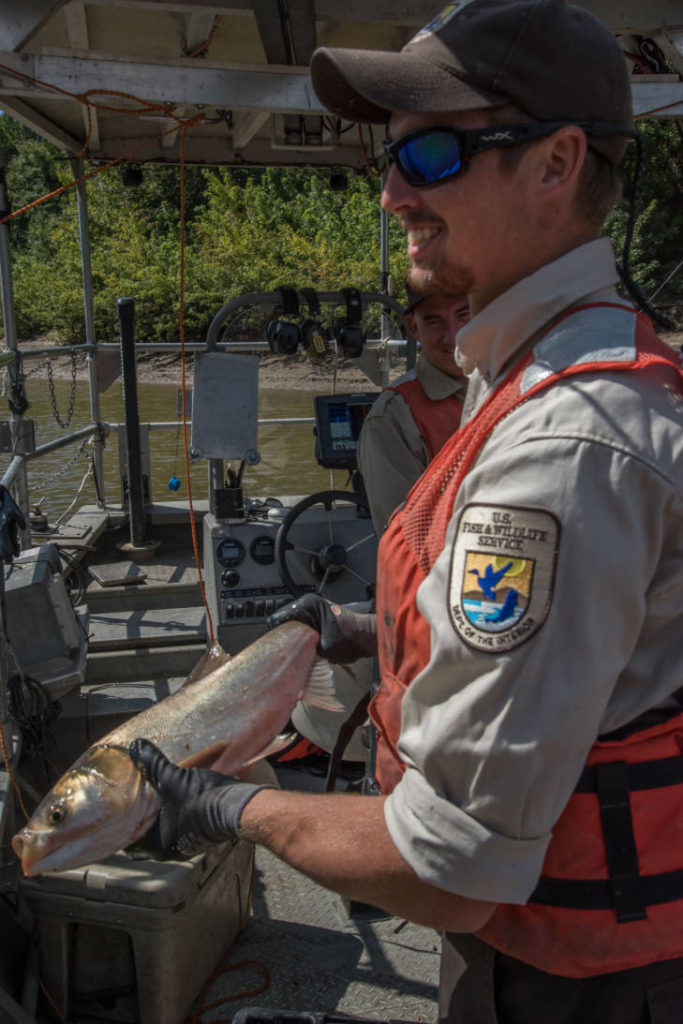 According to the Ohio Department of Natural Resource's Ohio Field Guide to Aquatic Invasive Species, the silver carp is a kind of Asian carp. It is large — it can weigh up to 80 pounds and can reach up to 51 inches in length. According to the field guide, "coloration is olive to grayish-black on the back, with silvery sides blending to white below, and darker pigmentation on the fins." This type of carp can leap out of the water.
According to the ODNR's Asian Carp Tactical Plan, work is being done to monitor "current populations and locations of potential new introductions."
According to the Tactical Plan, one major objective is to "ensure that aquatic invasive species (AIS) are not transferred through likely vectors and pathways to expand their range or are introduced to new areas (i.e. live bait, live fish trade, and water diversions between watersheds)." Preventing sale of the carp and creating "permanent hydrologic separation of Ohio's critical pathways" are two major ways to accomplish this goal.
According to the Tactical Plan, silver carp are not yet established in Lake Erie, but are established in the Ohio River watershed. According to the ODNR Field Guide, Silver carp out-compete native species for food sources — and pose an injury risk to fishermen and sportsmen when jumping out of the water.